Nevada has some seriously dumb-ass ducks.

It's not so much that they were swimming in my apartment complex's pool: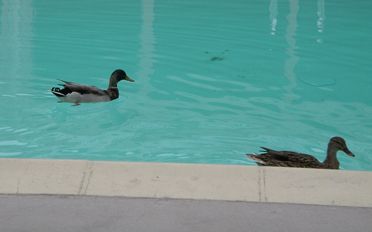 You know, I can understand that - long flight, need to rest, whatever. No big, that.

It's that they were drinking the chlorinated water: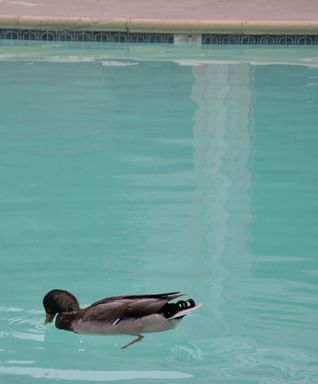 And I swear were looking for FISH in the pool (that behavior I didn't get a picture of).

Sheesh.